Here at Mailbox Monday, we want to encourage participants to not only share the books they received, but to check out the books others have received. We encourage you to share the books that caught your eye in the comments.
While Bones Never Die by Kathy Reichs did not make my list this week, I was jealous of the packaging @Beauty in Ruins.
Here are the books that caught our eyes this week:
VICKI:
A Brief History of Seven Killings by Marlon James @Bermudaonion
On December 3, 1976, just before the Jamaican general election and two days before Bob Marley was to play the Smile Jamaica Concert, gunmen stormed his house, machine guns blazing. The attack nearly killed the Reggae superstar, his wife, and his manager, and injured several others. Marley would go on to perform at the free concert on December 5, but he left the country the next day, not to return for two years.

Deftly spanning decades and continents and peopled with a wide range of characters—assassins, journalists, drug dealers, and even ghosts—A Brief History of Seven Killings is the fictional exploration of that dangerous and unstable time and its bloody aftermath, from the streets and slums of Kingston in the '70s, to the crack wars in '80s New York, to a radically altered Jamaica in the '90s. Brilliantly inventive and stunningly ambitious, this novel is a revealing modern epic that will secure Marlon James' place among the great literary talents of his generation.

As a fan of Bob Marley, this book really interests me.
The Mathematician's Shiva by Stuart Rojstaczer @Bermudaonion
When the greatest female mathematician in history passes away, her son, Alexander "Sasha" Karnokovitch, just wants to mourn his mother in peace. But rumor has it the notoriously eccentric Polish émigré has solved one of the most difficult problems in all of mathematics, and has spitefully taken the solution to her grave. As a ragtag group of mathematicians from around the world descends upon Rachela's shiva, determined to find the proof or solve it for themselves—even if it means prying up the floorboards for notes or desperately scrutinizing the mutterings of her African Grey parrot—Sasha must come to terms with his mother's outsized influence on his life.

Spanning decades and continents, from a crowded living room in Madison, Wisconsin, to the windswept beach on the Barents Sea where a young Rachela had her first mathematical breakthrough, The Mathematician's Shiva is an unexpectedly moving and uproariously funny novel that captures humanity's drive not just to survive, but to achieve the impossible.

I love math. I love funny. This book has both…and more.
LESLIE: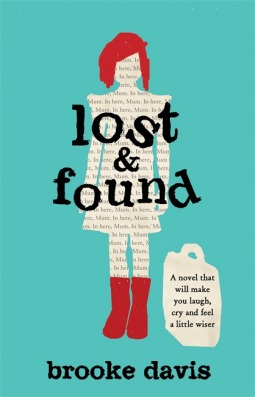 Lost and Found by Brooke Davis @Sam Still Reading
Millie wants to find her mum. Karl wants to find out how to be a man. And Agatha just wants everything to go back to how it was. They will discover that old age is not the same as death, that the young can be wise, and that letting yourself experience sadness just might be the key to life.

The twitter treasure hunt for the book by the publisher was a very clever idea – and got me to read more about the book, which sounds like a good story. Unfortunately it's not available in the US at this time, but that didn't stop me from putting it on my 'to-read-someday' list.
Ballroom by Alice Simpson @I'd Rather Be At The Beach.
Told in interconnecting stories, Ballroom is a beautifully crafted debut novel—reminiscent of the works of Elizabeth Strout and Jennifer Haigh—about a group of strangers united by a desire to escape their complicated lives, if only for a few hours each week, in a faded New York City dance hall.

I like short stories that are intertwined into what is almost a novel (as opposed to unrelated short stories with no obvious beginning or ending).
SERENA: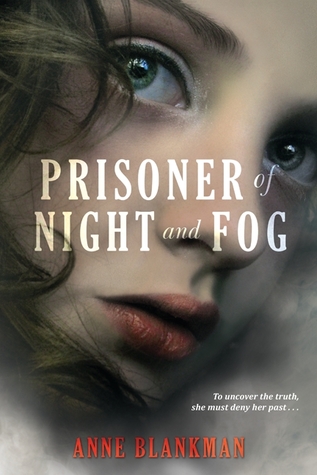 Prisoner of Night and Fog by Anne Blankman @The Reading Date
This one is about Hitler's niece Gretchen and how she falls for a young Jewish reporter. I like reading about WWII, particularly the nuances of relationships between Germans and Jews during that time, especially given the Reich's laws.
The Bunny Rabbit Show! by Sandra Boynton @Bermudaonion
This is just another in a long series of fun books for kids with sing-song text.  This book stars a cast of high-kicking bunnies performing in perfect unison to a lively song all about . . . them.  My daughter loves Boynton books, and what kid doesn't, really?  I know that she loves rabbits to, so this one is right up her alley!
What books caught your eyes this week?