Here at Mailbox Monday, we want to encourage participants to not only share the books they received, but to check out the books others have received. We encourage you to share the books that caught your eye in the comments.
Here are the books that caught our eyes this week:
VICKI: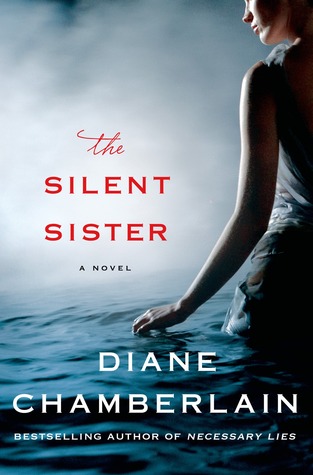 The Silent Sister by Diane Chamberlain @Stacy's Books
In The Silent Sister, Riley MacPherson has spent her entire life believing that her older sister Lisa committed suicide as a teenager. Now, over twenty years later, her father has passed away and she's in New Bern, North Carolina cleaning out his house when she finds evidence to the contrary. Lisa is alive. Alive and living under a new identity. But why exactly was she on the run all those years ago, and what secrets are being kept now? As Riley works to uncover the truth, her discoveries will put into question everything she thought she knew about her family. Riley must decide what the past means for her present, and what she will do with her new found reality.

I can't imagine finding out that my sister, who I thought had committed suicide years before, was very much alive!!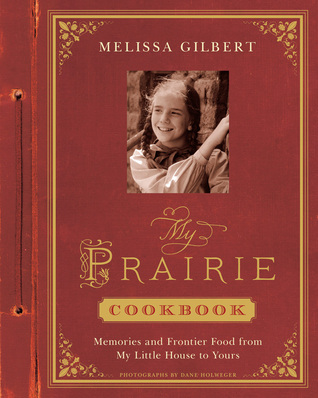 My Prairie Cookbook by Melissa Gilbert @The Busy Mom's Daily
In My Prairie Cookbook, Melissa Gilbert, star of Little House on the Prairie, offers fans comforting family recipes and childhood favorites. From prairie breakfasts and picnic lunches to treats inspired by Nellie's restaurant, the 80 simple and delicious dishes—crispy fried chicken, pot roasts, corn bread, apple pie, and more—present Bonnet Heads (die-hard Little House fans) with the chance to eat like the Ingalls family.

Gilbert's personal recollections and memorabilia, including behind-the-scenes stories, anecdotes, and more than 75 treasured scrapbook images, accompany the recipes. With answers to the most-asked questions from fans—on topics including the biggest bloopers, on-set romances, and what Michael Landon was really like—My Prairie Cookbook is a cherished memento for Little House fans and fans of simple prairie cooking alike.

This sounds like a book any Little House fan should read.
LESLIE:
The Figures of Beauty by David MacFarlane @Book Dilettante.
Moving from Paris to Italy to North America, a sensuous, heartbreaking novel about art, beauty, star-crossed lovers, and the choices that define our lives, from the award winning author of Summer Gone.

A love story, the beauty of Italy, and a new author to discover. Plus a beautiful cover.
Bend Your Brain: 151 Puzzles, Tips, and Tricks to Blow (and Grow) Your Mind by Lindsay Gaskins @I'd Rather Be At The Beach.
Want to get your frontal cortex breaking a sweat? Make your blood pump to your cerebellum? Stretch your occipital lobe to its limits? Then you need to bend your brain!

My brain can use all the help it can get! This sounds like a fun way to perk up the mind.
SERENA:
Pioneer Girl by Bich Minh Nguyen @The Reading Date
I love literary mysteries, and this one is about a Vietnamese American family's relationship with Laura Ingalls Wilder via a gold-leaf brooch. How can you pass that up??

"… when her brother disappears, he leaves behind an
object from their mother's Vietnam past that stirs up a forgotten childhood dream: a gold-leaf brooch, abandoned by an American reporter in Saigon back in 1965, that might be an heirloom belonging to Laura Ingalls Wilder. As Lee explores the tenuous facts of this connection, she unearths more than expected—a trail of clues and enticements that lead her from the dusty stacks of library archives to hilarious prairie life reenactments and ultimately to San Francisco, where her findings will transform strangers' lives as well as her own."
Village of Secrets by Caroline Moorehead @Silver's Reviews
What is not to like about learning new things about history, especially WWII.

Le Chambon-sur-Lignon is a small village of scattered houses high in the mountains of the Ardèche, one of the most remote and inaccessible parts of Eastern France. During the Second World War, the inhabitants of this tiny mountain village and its parishes saved thousands wanted by the Gestapo: resisters, freemasons, communists, OSS and SOE agents, and Jews. Many of those they protected were orphaned children and babies whose parents had been deported to concentration camps.
What books caught your eye this week?