Here at Mailbox Monday, we want to encourage participants to not only share the books they received, but to check out the books others have received. We encourage you to share the books that caught your eye in the comments.
Here are the books that caught our eye this week:
LESLIE:
Detroit: An American Autopsy by Charlie LeDuff at Sam Still Reading.
An explosive exposé of Detroit, icon of America's lost prosperity, from Pulitzer Prize–winning journalist Charlie LeDuff …

In the heart of America, a metropolis is quietly destroying itself. Detroit, once the richest city in the nation, is now its poorest. Once the vanguard of America's machine age—mass production, automobiles, and blue-collar jobs—Detroit is now America's capital for unemployment, illiteracy, foreclosure, and dropouts. A city the size of San Francisco and Manhattan could neatly fit into Detroit's vacant lots. Detroit can no longer be ignored because what happened there is happening out here.

Not sure how I missed this one when it was published last year. This would be a good one to listen to in audio.
Secret of a Thousand Beauties by Mingmei Yip at Diary of an Eccentric.
Set against the vibrant and intrigue-laden backdrop of 1930s China, Mingmei Yip's enthralling novel explores one woman's defiant pursuit of independence.

Spring Swallow was promised in marriage while still in her mother's belly. When the groom dies before a wedding can take place, seventeen-year-old Spring Swallow is ordered to become a ghost bride to appease his spirit. Under her in-laws' protection, she will be little more than a servant, unable to know real love or bear children. Refusing to accept her fate as a "bad-luck woman," Spring Swallow flees on her wedding day.

It was the cover that caught my eye… but I also enjoy historical fiction.
VICKI: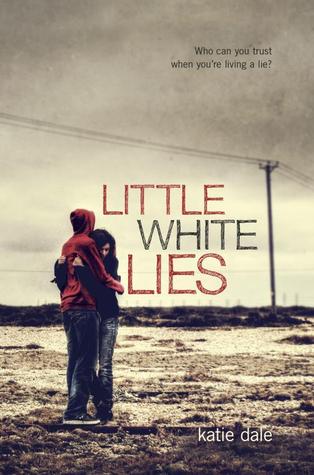 Little White Lies by Katie Dale @Bermudaonion
The first time Lou meets mysterious Christian, she knows he is The One. But Christian is hiding a terrible secret. Why does he clam up every time Lou asks about his past? Why doesn't he have any family photos, and why does he dye his blond hair black? When Christian's house goes up in flames, his tires are slashed, and he flees for his life, Lou insists on going with him. But as Christian's secret is unveiled in front of the whole world, it seems everything he's ever told Lou is a lie. Can what the media are saying about him really be true? Should Lou trust him? Or is she in grave danger?
The Last Anniversary by Liane Moriarty @Lori's Reading Corner
Sophie Honeywell always wondered if Thomas Gordon was the one she let get away. He was the perfect boyfriend, but on the day he was to propose, she broke his heart. A year later he married his travel agent, while Sophie has been mortifyingly single ever since. Now Thomas is back in her life because Sophie has unexpectedly inherited his aunt Connie's house on Scribbly Gum.
SERENA:
Only one from me this week, since Leslie selected Detroit.
Blue Wicked by Alan Jones @Fiction Books
'Blue Wicked' is a Gritty thriller set in the south side of Glasgow.

Eddie Henderson finds himself as the unlikely investigator with information that there's a serial killer targeting the substance dependent underclass who inhabit the notorious Glasgow housing estates. The police force ignore his warnings but one young detective believes him and she helps him search for the truth, despite putting her own career at risk.

Their desperate search for the truth on their own proves Eddie right and sparks off a massive manhunt, with Eddie and Catherine, the young detective, at the forefront of the investigation.

I like my thrillers gritty and in locales I haven't been to, and since I've never been to Glasgow (though it is on the bucket list), this is a perfect fit.
What books caught your eyes this week?