Here at Mailbox Monday, we want to encourage participants to not only share the books they received, but to check out the books others have received. We encourage you to share the books that caught your eye in the comments.
Here are the books that caught our eye this week:
LESLIE: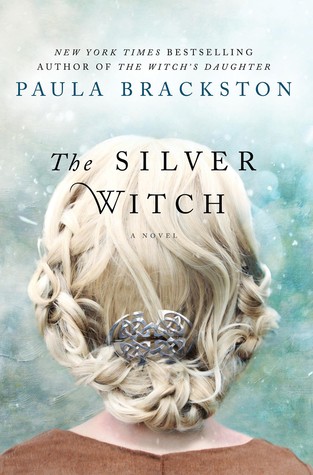 The Silver Witch by Paula Brackston @Silver's Reviews
From The New York Times bestselling author Paula Brackston comes an enchanting tale of love and magic that weaves a modern day heroine together with the ancient Celtic past.

A year after her husband's sudden death, ceramic artist Tilda Fordwells finally moves into the secluded Welsh cottage that was to be their new home. She hopes that the tranquil surroundings will help ease her grief, and lessen her disturbing visions of Mat's death. Instead, the lake in the valley below her cottage seems to spark something dormant in her – a sensitivity, and a power of some sort. Animals are drawn to her, electricity shorts out when she's near, and strangest of all, she sees a new vision; a boatful of ancient people approaching her across the water.

Sometimes I'm in the mood for something different – maybe a little paranormal historical fiction.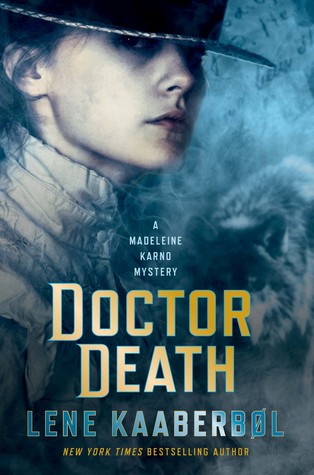 Doctor Death by Lene Kaaberbol @Book Dilettante.
Madeleine is set apart by her unusual occupation: assisting her father, Dr. Albert Karno, in his job as a forensic doctor. The year is 1894, and a young girl is found dead on the snowy streets of Varbourg. Dr. Karno is called in to determine the cause of her death, but before he can examine the body, the girl's family forbids the autopsy from taking place. The only anomaly he manages to find is in the form of a mite in her nostril. Shortly after, several other dead bodies are discovered throughout the city, and Madeleine, her father, and the city commissioner must use the new science of forensic evidence to solve the mysterious cases before they all become the next victims of a deadly disease—or of a heinous murderer.

This is a new author for me, and the kind of thriller I enjoy reading.
VICKI:
Girl Runner by Carrie Snyder @Bermudaonion
Girl Runner is the story of Aganetha Smart, a former Olympic athlete who was famous in the 1920s, but now, at age 104, lives in a nursing home, alone and forgotten by history. For Aganetha, a competitive and ambitious woman, her life remains present and unfinished in her mind.

When her quiet life is disturbed by the unexpected arrival of two young strangers, Aganetha begins to reflect on her childhood in rural Ontario and her struggles to make an independent life for herself in the city.

Without revealing who they are, or what they may want from her, the visitors take Aganetha on an outing from the nursing home. As ready as ever for adventure, Aganetha's memories are stirred when the pair return her to the family farm where she was raised. The devastation of WWI and the Spanish flu epidemic, the optimism of the 1920s and the sacrifices of the 1930s play out in Aganetha's mind, as she wrestles with the confusion and displacement of the present.

Part historical page-turner, part contemporary mystery, Girl Runner is an engaging and endearing story about family, ambition, athletics and the dedicated pursuit of one's passions. It is also, ultimately, about a woman who follows the singular, heart-breaking and inspiring course of her life until the very end.
The Ladies Room by Carolyn Brown @Book Fan
Secrets told in the church ladies' room are supposed to stay in the ladies' room. But that doesn't mean that what Trudy overhears there during her great-aunt Gertrude's funeral won't change the rest of her life.

Trudy has a daughter in the middle of a major rebellion; a two-timing husband who has been cheating for their entire married life; and a mother with Alzheimer's residing in the local nursing home. She doesn't really need a crumbling old house about to fall into nothing but a pile of memories and broken knickknacks.

Billy Lee Tucker, resident oddball in Tishomingo, Oklahoma, lived next door to Gert, and in her will she leaves him the funds to help Trudy remodel the old house. That's fine with Billy Lee, because he's been in love with Trudy since before they started school. And just spending time with her is something he'd never ever allowed himself to dream about.

A beautiful home rises up from the old house on Broadway, and right along with it rises up a relationship. But is Trudy too scarred from what she heard in the ladies' room to see a lovely future with Billy Lee?
SERENA:
Only one pick from me since Vicki picked Girl Runner by Carrie Snyder.
At the Water's Edge by Sara Gruen @Lori's Reading Corner
At the Water's Edge is a gripping and poignant love story about a privileged young woman's personal awakening as she experiences the devastations of World War II in a Scottish Highlands village.

Madeline Hyde, a young socialite from Philadelphia, reluctantly follows her husband and their best friend to the tiny village of Drumnadrochit in search of a mythical monster—at the same time that a very real monster, Hitler, wages war against the Allied Forces. What Maddie discovers—about the larger world and about herself—through the unlikely friendships she develops with the villagers, opens her eyes not only to the dark forces that exist around her but to the beauty and surprising possibilities.
What books caught your eyes this week?