I just love the image that Leslie created last week — it is so fun, that I'm going to continue using it!  She's so creative!
I also want to welcome Vicki back to Mailbox Monday and BTCOE this week.  She's getting back into her routines and we're happy to welcome her back and support her in any way we can.
Here at Mailbox Monday, we want to encourage participants to not only share the books they received, but to check out the books others have received.We encourage you to share the books that caught your eye in the comments.
Here are the books that caught our eye this week…
Leslie:
Touch by Claire North @Sam Still Reading
The electrifying new thriller from the author of The First Fifteen Lives of Harry August:
He tried to take my life. Instead I took his. It happened so long ago, I've forgotten the details. But he was desperate, hungry enough to kill. As I was dying, my hand touched his. That's when my first switch took place. I looked through the eyes of my killer just in time to see my own body die. Now switching is easy. I can jump from body to body, have any life, be anyone. All it takes is a touch.
This probably more science fiction than a thriller, but either way it's a genre and type of plot I enjoy.
The Deep by Nick Cutter @Melissa's Eclectic Bookshelf
A strange plague called the 'Gets is decimating humanity on a global scale. It causes people to forget—small things at first, like where they left their keys…then the not-so-small things like how to drive, or the letters of the alphabet. Then their bodies forget how to function involuntarily…and there is no cure. But now, far below the surface of the Pacific Ocean, deep in the Marianas Trench, an heretofore unknown substance hailed as "ambrosia" has been discovered—a universal healer, from initial reports. It may just be the key to a universal cure.
This author has been compared to Stephen King, which would make this novel more of a horror story than some of the recent dystopian plague-kills-everyone books. Which is fine by me!
Vicki:
Goldberg Variations by Susan Isaacs
Found @Rainy Days And Mondays
This is about a woman who owns a beauty company worth millions of dollars, and since she's almost 80 yrs. old, she brings her 3 grandchildren whom she barely knows to visit her so she can decide which of the three will inherit her businees. What she never expected was for them all to say "no thanks". Past pain inflicted by the grandmother to her family members is at the core of their decision, and I want to see how/if she convinces any of them to forgive her and take over her business.
Liar's Bench by Kim Michele Richardson @Lori's Reading Corner
In 1972, on Mudas Summers' seventeenth birthday, her beloved Mama, Ella, is found hanging from the rafters of their home. Most people in Peckinpaw, Kentucky, assume that Ella's no-good husband did the deed. Others think Ella grew tired of his abuse and did it herself. Muddy is determined to find out for sure either way, especially once she finds strange papers hidden amongst her mama's possessions.
Serena:
Disclaimer by Renee Knight @Lori's Reading Corner
A remarkable debut in the vein of Before I Go to Sleep—and already an international sensation—Disclaimer is a brilliantly conceived, deeply unsettling psychological thriller about a woman haunted by secrets, the consuming desire for revenge, and the terrible price we pay when we try to hide the truth.
My book club read Before I Go to Sleep, which was a page-turner, and sometimes you just need those psychological page-turners.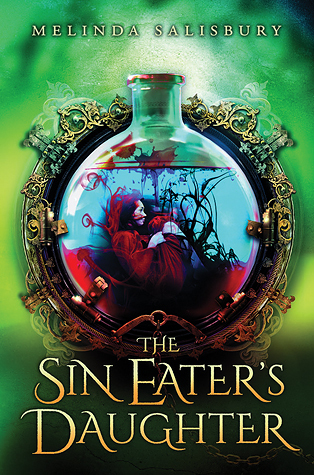 The Sin Eater's Daughter by Melinda Salisbury @The Book Magpie
Seventeen-year-old Twylla lives in the castle. But although she's engaged to the prince, Twylla isn't exactly a member of the court.
She's the executioner.
As the Goddess embodied, Twylla instantly kills anyone she touches. Each month she's taken to the prison and forced to lay her hands on those accused of treason. No one will ever love a girl with murder in her veins. Even the prince, whose royal blood supposedly makes him immune to Twylla's fatal touch, avoids her company.
These kinds of fantasy books are always good reads if they are written well.  They transport me to another world.  Imagine not being able to touch anyone without killing them?  You'd have to enjoy that or you'd be incredibly tortured about it.  What kinds of love triangles and challenges is she likely to face…I'd like to find out, and that cover is gorgeous.
What books caught your eyes this week?