At Mailbox Monday we encourage participants to not only share the books they received, but to check out the books others have received.Every Wednesday we will each share two books that caught our eye from that week's Mailbox Monday.
We encourage you to share the books that caught your eye in the comments.
LESLIE
Barsk: The Elephants' Graveyard by Lawrence M. Schoen @Beauty in Ruins.
The Sixth Sense meets Planet of the Apes in a moving science fiction novel set so far in the future, humanity is gone and forgotten in Lawrence M. Schoen's Barsk: The Elephants' Graveyard

An historian who speaks with the dead is ensnared by the past. A child who feels no pain and who should not exist sees the future. Between them are truths that will shake worlds.

In a distant future, no remnants of human beings remain, but their successors thrive throughout the galaxy. These are the offspring of humanity's genius-animals uplifted into walking, talking, sentient beings. The Fant are one such species: anthropomorphic elephants ostracized by other races, and long ago exiled to the rainy ghetto world of Barsk. There, they develop medicines upon which all species now depend. The most coveted of these drugs is koph, which allows a small number of users to interact with the recently deceased and learn their secrets.
The Journey of the Penguin by Emiliano Ponzi @BermudaOnion.
To celebrate 80 years of Penguin Books, a charming picture book that tells the imagined story of the penguin who waddled his way into history as the symbol of a beloved publisher

A lonely Antarctic penguin, dreaming of adventure, sets off on a long swim north. Arriving at last in London in 1935, he encounters the chance of a lifetime: auditions are on to find the face of a brand new publishing house. The penguin wins, of course, and so begins an adventure that takes him on to New York and into the hearts of readers around the world.

In "The Journey of the Penguin," award-winning graphic artist Emiliano Ponzi delivers a boldly illustrated, wildly imaginative, and terrifically fun story told entirely through image that brings to life the dignified yet flippant bird chosen eighty years ago by Allen Lane as the name and icon of his revolutionary publishing business. With cameo appearances by legendary Penguin authors including Jack Kerouac, Arthur Miller, and Dorothy Parker, this exquisite, one-of-a-kind book celebrates the enduring appeal of storytelling.
VICKI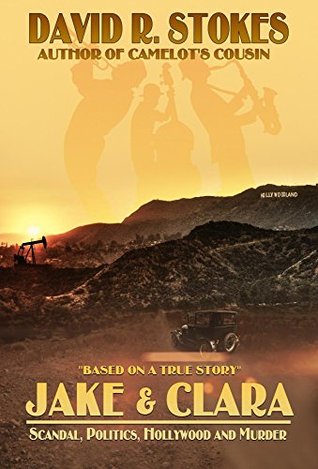 Jake & Clara: Scandal, Politics, Hollywood, and Murder by David R. Stokes @Splendid Summer
JAKE & CLARA is based on a true story from the dawn of the Jazz Age about scandal, politics, Hollywood—and murder. When Warren Harding won the White House in 1920, his campaign received millions from Jake Hamon—"The Oil King of Oklahoma." Harding planned to make Jake the most powerful businessman in America. But Mrs. Harding (some called her "The Duchess") had one condition—the married man had to end his affair with his long-time mistress, a girl named Clara.

Jake and Clara had been together for ten years, since she was seventeen and he was thirty-seven. But Jake coveted the powerful Washington job, and he dumped Clara a couple of weeks after Harding was elected.

A few days later, Clara shot Jake.

By the time Jake died, Clara was in the wind. A headline-grabbing national search was conducted for the beautiful fugitive. Clara "sightings" were reported far and wide. A pair of colorful lawmen found Clara in an unlikely hiding place and brought her back to Ardmore, Oklahoma to face the charge of first-degree murder.

What followed was one of the most sensational murder trials of the era. A "dream team" of powerful lawyers surrounded Clara in the courtroom. Soon Hollywood came calling, wanting to put Clara's story on the big screen…

…starring Clara as herself.
Scandal, Politics, Hollywood, and Murder. What's not to like?
Water on the Moon by Jean P. Moore @Book Dilettante
Early one morning, Lidia Raven, mother of teenage twins, awakens to the sound of a sputtering airplane engine in the distance. After she and her girls miraculously survive the crash that destroys their home, they're taken in by Lidia's friend, Polly, a neighbor who lives alone on a sprawling estate. But Lidia has other problems. Her husband has left her for another man, she's lost her job, and she fears more bad news is on the way when she discovers a connection between her and Tina Calderara, the pilot who crashed into her home. In the months following the crash, Lidia plunges into a mystery that upends every aspect of her life, forcing her to rethink everything she thinks she knows.
This sounds so interesting. Mainly, I want to find out the connection between the two women.
SERENA
Lusia's Long Journey Home: A Young Girl's Memoir of Surviving the Holocaust by Lucy Lipiner @Luxury Reading
The summer of 1939 was the last summer in Lucy Lipiner's childhood. On September 1, when she was just six years old, she was roused from her bed by her parents. Together with them, her older sisters, and her other relatives, they left their hometown of Sucha. They were among the town's population of 780 Jews. Their decision to leave saved their lives.

Lusia's Long Journey Home tells the story of their journey of survival from the eyes of a little girl. It is an odyssey of escape and rescue full of hardships and tribulations that takes Lipiner from her idyllic small town life at the foothills of the Tatra Mountains to the frozen wastes of Siberia, and the vast wilderness of Tajikistan. Along the harsh way, she experiences hunger and poverty, desperation and fear, but she survives and perseveres through the adversities. Finally, she arrives in America, and with her memoir she shares the emotional and physical struggles of a ten-year flight to freedom.

In her work, Lipiner gives a detailed and historical account of a little-known and rarely discussed group of Holocaust survivors. Lusia's Long Journey Home is their story of resilience.
These are the stories I cannot resist — untold stories of survival and resistance in times of war.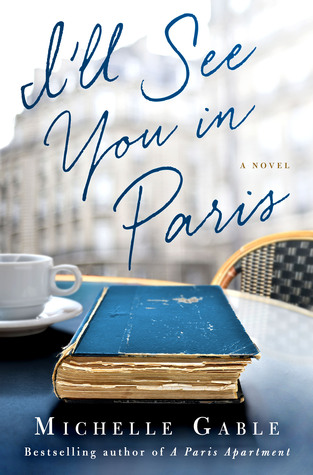 I'll See You in Paris by Michelle Gable @Under My Apple Tree
After losing her fiancé in the Vietnam War, nineteen-year-old Laurel Haley takes a job in England, hoping the distance will mend her shattered heart. Laurel expects the pain might lessen but does not foresee the beguiling man she meets or that they'll go to Paris, where the city's magic will take over and alter everything Laurel believes about love.

Thirty years later, Laurel's daughter Annie is newly engaged and an old question resurfaces: who is Annie's father and what happened to him? Laurel has always been vague about the details and Annie's told herself it doesn't matter. But with her impending marriage, Annie has to know everything. Why won't Laurel tell her the truth?

The key to unlocking Laurel's secrets starts with a mysterious book about an infamous woman known as the Duchess of Marlborough. Annie's quest to understand the Duchess, and therefore her own history, takes her from a charming hamlet in the English countryside, to a decaying estate kept behind barbed wire, and ultimately to Paris where answers will be found at last.
This sounds fascinating, and I love family secrets. I cannot resist these kinds of mysteries.
What books caught your eye this week?