At Mailbox Monday we encourage participants to not only share the books they received, but to check out the books others have received.
Every Wednesday we will each share two books that caught our eye from that week's Mailbox Monday.
**We're a little late today; let's blame it on Leap Day!**
We encourage you to share the books that caught your eye in the comments.
LESLIE:
The God's Eye View by Barry Eisler @Martha's Bookshelf
NSA director Theodore Anders has a simple goal: collect every phone call, email, and keystroke tapped on the Internet. He knows unlimited surveillance is the only way to keep America safe.

Evelyn Gallagher doesn't care much about any of that. She just wants to keep her head down and manage the NSA's camera network and facial recognition program so she can afford private school for her deaf son, Dash.

But when Evelyn discovers the existence of an NSA program code-named God's Eye, and connects it with the mysterious deaths of a string of journalists and whistle-blowers, her doubts put her and Dash in the crosshairs of a pair of government assassins: Delgado, a sadistic bomb maker and hacker; and Manus, a damaged giant of a man who until now has cared for nothing beyond protecting the director.

Within an elaborate game of political blackmail, terrorist provocations, and White House scheming, a global war is being fought—a war between those desperate to keep the state's darkest secrets and those intent on revealing them. A war that Evelyn will need all her espionage training and savvy to survive. A war in which the director has the ultimate informational advantage: The God's Eye View.
This sounds pretty creepy . . . and a little too close to reality.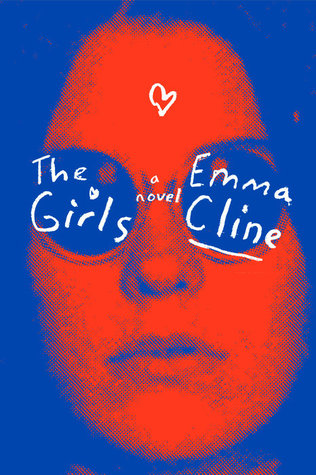 The Girls by Emma Cline @Serendipity.
Northern California, during the violent end of the 1960s. At the start of summer, a lonely and thoughtful teenager, Evie Boyd, sees a group of girls in the park, and is immediately caught by their freedom, their careless dress, their dangerous aura of abandon. Soon, Evie is in thrall to Suzanne, a mesmerizing older girl, and is drawn into the circle of a soon-to-be infamous cult and the man who is its charismatic leader. Hidden in the hills, their sprawling ranch is eerie and run down, but to Evie, it is exotic, thrilling, charged—a place where she feels desperate to be accepted. As she spends more time away from her mother and the rhythms of her daily life, and as her obsession with Suzanne intensifies, Evie does not realize she is coming closer and closer to unthinkable violence, and to that moment in a girl's life when everything can go horribly wrong.
VICKI: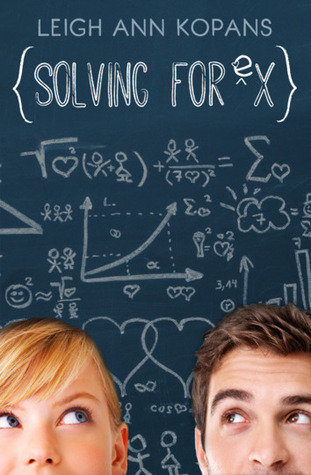 Solving for Ex by LeighAnn Kopans @Savvy Verse & Wit
Ashley Price doesn't have much in life after being bullied so hard she had to leave her old school to live with her aunt and uncle in Pittsburgh. But the camera she borrowed from her best friend and secret crush Brendan, and her off the charts math abilities, make things a lot more bearable. Plus, since Brendan is the captain, making the school Mathletes team should be easy.

But when gorgeous new girl Sofia rolls in and steals Brendan, Ashley's place on the team, and her fragile foothold on the Mansfield Park Prep social totem pole, it's on. Sofia is everything Ashley left her old school to escape. The only thing Ashley didn't count on is Sofia's sexy twin brother Vincent.

Vincent is not only the hottest boy in school, he's charming, sweet, and he's got his eye on Ashley. He's also not taking no for an answer. There's no real reason Ashley shouldn't like Vincent, but with the battle lines being drawn between her and Sofia, Ashley's not sure which side he's on. Or which side she wants him to be on.

She does know Sofia is trouble with a capital T, and she's determined to make Brendan see it.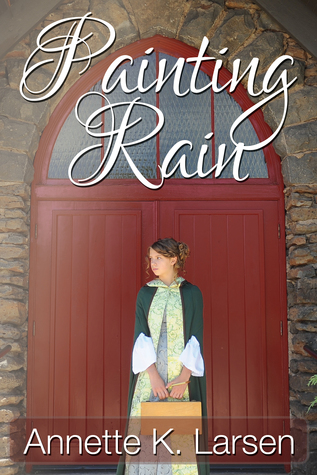 Painting Rain by Annette K. Larsen @Library Of Clean Reads
How do you heal your heart after tragedy leaves you broken? When the person you loved didn't deserve it and they can't earn your forgiveness because they're already dead? How do you move on, and heal, and love?

If you're Princess Lorraina, you paint.

A year ago Lorraina watched Tobias die, and she still doesn't know how she's supposed to heal—or forgive. How can she when she's still running away? In an attempt to reinvent herself, she steps outside her comfortable life as princess and seeks the tutelage of a master painter—a man who is not at all impressed by her pedigree, and demands not just talent, but emotional honesty.

Struggling to learn what's being taught, she finds herself drawn to someone who not only knows her secrets, but who she once considered far below her notice. Now she is compelled to seek him out despite knowing their relationship would be forbidden if discovered. Staying away from him doesn't seem possible when discovering him may be the key to healing her heart and rediscovering herself.
SERENA:
All the Presidents' Gardens: Madison's Cabbages to Kennedy's Roses, How the White House Grounds Have Grown with America by Marta McDowell @Under My Apple Tree
The eighteen acres that surround the White House have been an unwitting witness to history—a backdrop for soldiers, suffragettes, protestors, and activists. Kings and queens have dined there; bills and treaties have been signed; and presidents have landed and retreated. The front and back yard for the first family, it is by extension the nation's first garden. All the Presidents' Gardens' tells the untold history of the White House Grounds.

Starting with the seed-collecting, plant-obsessed George Washington and ending with Michelle Obama's focus on edibles, this rich and compelling narrative reveals how the story of the garden is also the story of America. Readers learn about Lincoln's goats, Ike's putting green, Jackie's iconic roses, Amy Carter's tree house, and much more. They also learn the plants whose favor has come and gone over the years and the gardeners who have been responsible for it all. Fully illustrated with new and historical photographs and art, refreshingly nonpartisan, and releasing just in time for election year, this is a must-read for anyone interested in the red, white, and green.
I love gardening and this just sounds like a part of history that would be interesting, especially given that some presidents had farm animals at the White House.
The Vigilante Poets of Selwyn Academy by Kate Hattemer @The Reading Date
Whip-smart dialogue and an inside look at the seedy underbelly of reality TV come together in this critically-acclaimed debut perfect for fans of Unreal, John Green, and Frank Portman.

Witty, sarcastic Ethan and his three best friends are students at Selwyn Arts Academy, which has been hijacked by For Art's Sake, a sleazy reality-television show. In the tradition of Ezra Pound, the foursome secretly writes and distributes a long poem to protest the show. They're thrilled to have started a budding rebellion.

But the forces behind the show are craftier than they seem. The web of betrayal stretches farther than Ethan could have ever imagined, and it's up to him, his friends, and a heroic gerbil named Baconnaise to save Selwyn.
This is a book about vigilante poets and reality TV, how can you resist?
What books caught your eyes this week?