At Mailbox Monday we encourage participants to not only share the books they received, but to check out the books others have received.
Every Wednesday we will each share two books that caught our eye from that week's Mailbox Monday.
We encourage you to share the books that caught your eye in the comments.
LESLIE:
Change of Scene by Mary Kay Andrews at Bookfan.
This 100 page prequel novella to Mary Kay Andrews's bestselling novel Beach Town is sure to delight fans and new readers alike.

Greer Hennessy is a movie location scout whose latest project has literally gone up in flames. After an avocado field accidentally catches fire on the set of her new movie, she is out of a job and practically run out of town. With her feisty grandmother Dearie, a Golden Age starlet who still has a lot of vigor left in her, complicating her life, Greer needs a bit of a rest. But Greer's own mother then drops a bombshell on her that will change Greer's life completely, and raise questions about her own father that she can't ignore. In desperate need of a second chance, can Greer find what she's looking for in the one last job she can get: a movie called BEACH TOWN? But first, she needs to find the perfect spot…
I enjoyed Beach Town so this should be a quick, fun read.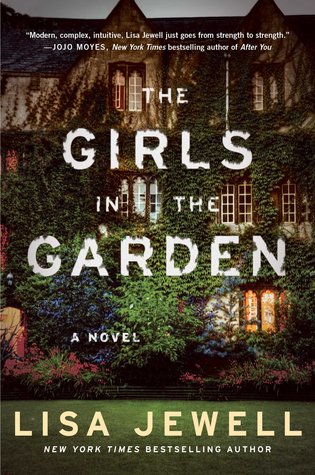 The Girls in the Garden
by Lisa Jewell @
Carol's Notebook
.
Imagine that you live on a picturesque communal garden square, an oasis in urban London where your children run free, in and out of other people's houses. You've known your neighbors for years and you trust them. Implicitly. You think your children are safe. But are they really?

On a midsummer night, as a festive neighborhood party is taking place, preteen Pip discovers her thirteen-year-old sister Grace lying unconscious and bloody in a hidden corner of a lush rose garden. What really happened to her? And who is responsible?

Dark secrets, a devastating mystery, and the games both children and adults play all swirl together in this gripping novel, packed with utterly believable characters and page-turning suspense.
I'm always looking for a good mystery.
VICKI:
The Cracked Spine by Paige Shelton @Carol's Notebook
In need of a good adventure, Delaney Nichols takes the leap and moves to Edinburgh, Scotland to start a job at The Cracked Spine. She doesn't know much about what she's gotten herself into, other than that the work sounds exciting, and that her new boss, Edwin MacAlister, has given her the opportunity of a lifetime. Edwin has promised that she'll be working with "a desk that has seen the likes of kings and queens, paupers and princes," and Delaney can't wait to get started.

When she arrives, she meets her new Scottish family; also working at the Cracked Spine are Rosie, perpetually wrapped in scarves, and who always has tiny dog Hector in tow; Hamlet, a nineteen-year-old thespian with a colored past and bright future; and Edwin, who is just as enigmatic and mysterious as Delaney expected. An unexpected bonus is Tom the bartender from across the street, with his piercing eyes, and a rolling brogue — and it doesn't hurt that he looks awfully good in a kilt.

But before she can settle into her new life, a precious artifact — a previously undiscovered First Folio of Shakespeare's plays — goes missing, and Edwin's sister is murdered, seemingly in connection to the missing folio. Delaney decides to do some sleuthing of her own, to find out just what the real story is behind the priceless folio, and how it's connected to the tragic death, all without getting harmed herself.
I love cozies, and this sounds good. Plus it takes place in Scotland and has a dog on the cover and in the book.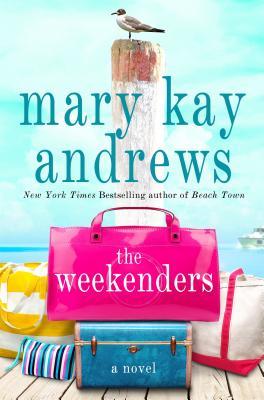 The Weekenders by Mary Kay Andrews @Tribute Books Mama
Some people stay all summer long on the idyllic island of Belle Isle, North Carolina. Others come only for the weekends-and the mix between the regulars and "the weekenders" can sometimes make the sparks fly. Riley Griggs has a season of good times with friends and family ahead of her on Belle Isle when things take an unexpected turn. While waiting for her husband to arrive on the ferry one Friday afternoon, Riley is confronted by a process server who thrusts papers into her hand. And her husband is nowhere to be found.

So she turns to her island friends for help and support, but it turns out that each of them has their own secrets, and the clock is ticking as the mystery deepens…in a murderous way. Cocktail parties aside, Riley must find a way to investigate the secrets of Belle Island, the husband she might not really know, and the summer that could change everything.

Told with Mary Kay Andrews' trademark blend of humor and warmth, and with characters and a setting that you can't help but fall for, The Weekenders is the perfect summer escape.
This has water, friends, betrayal, murder, and humor. My kind of read.
SERENA:
The War Bride by Pamela Hart @Sam Still Reading
January, 1920. Young Englishwoman Margaret Dalton is full of excitement as she arrives in Sydney to begin a new life in the warm, golden land of Australia. She leaves behind the horrors of WWI and can't wait to see her husband, Frank, after two years of separation.

But when Margaret's ship docks, Frank isn't there to greet her and Margaret is informed that he already has a wife . . .

Devastated, Margaret must make a new life for herself in this strange city, but she soon falls in love with its vibrant harbour, sweeping ocean and clean sea breezes. A growing friendship with army sergeant Tom McBride gives her a steady person to rely on. But just as Margaret and Tom begin to grow closer, news arrives that Frank may not have abandoned her. Will Margaret's life be thrown upside down once again? And where should her loyalties lie: with the old life or with the new?
I'm sure everyone knows that I cannot resist war novels by now.
Island in the Sea by Anita Hughes @Lori's Reading Corner
Juliet Lyman is a senior executive at Yesterday Records. Music is her passion and she's very good at her job. That's why her famously philanthropic boss Gideon sends her to Majorca, Spain to work with a very tortured, but talented client. Lionel Harding is one of the best song writers of the 20th century, the multi-Grammy award-winning lyricist of the third most recorded song in history. But now he's 42 and six months overdue on the his latest paid assignment. Juliet is not leaving Majorca without either new lyrics or a very large check.

To Juliet, business comes first. Emotions are secondary, and love isn't even on the menu. But to Lionel, love is everything, and he blames Gideon for his broken heart. He's determined to show Juliet that nothing is more important than love, but Juliet is just as determined to get Lionel to create the music that made him famous. If she can sign up local talent, even better. Her new friend Gabriella has a voice like an angel, but she's not interested in fame. Her grandmother, Lydia, wants the world for Gabriella, and she wants Juliet's help to give it to her.

As her professional and personal lives start to mix for the first time, Juliet is forced to reevaluate her priorities. Gideon hasn't been totally honest, and love may be the only thing that gives them all what they need.
I've read Hughes' books a number of times, and these are the perfect books for the warmer weather…they always transport you somewhere beautiful.
What books caught your eye this week?