Here at Mailbox Monday, we want to encourage participants to not only share the books they received, but to check out the books others have received. We encourage you to share the books that caught your eye in the comments.
Here are the books that caught our eye this week:
Vicki: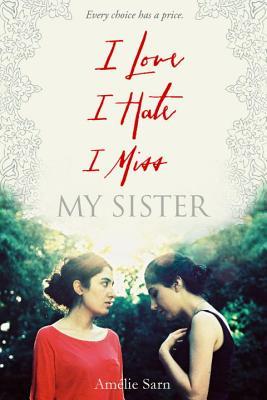 I Love I Hate I Miss My Sister by Amélie Sarn @The Reading Date
This is about two sisters. One is embracing her life as a secular teen, and the other is becoming more religious. After the tragic death of the younger sister, the older one struggles with her feelings, revealing a complex relationship they had.
The Scatter Here is Too Great by Bilal Tanweer @Bermudaonion
This story explores the lives of ordinary people whose fates unexpectedly converge after a deadly bomb blast at the Karachi train station.
Leslie:
The Poppy Factory By Liz Trenow @Kimberly's Bookshelf
A captivating story of two young women, bound together by the tragedy of two very different wars.

A favorite of mine are stories that move between two time lines. Using WWI and Afghanistan as the backdrop is a little different than the usual WWII setting. And that pretty cover is what initially caught my eye.
No Longer and Not Yet by Joanna Clapps Herman @I'd Rather Be At The Beach
Stories which look at the ways our lives are lived in the split seconds between what is no longer but is still not yet.

Sounded different and interesting, plus I like connected stories with a common theme and would be willing to give this a chance.
Serena:
The Undertaking By Audrey Magee @Kimberly's Bookshelf
WWII is often a go-to fiction read because of the complexity of the politics, personal relationships, and the fear that kept people from choosing the right course of action. I particularly love books about this time period that raise complications within families or between romantic partners.

"In a desperate bid to escape the trenches of the Eastern front, Peter Faber, an ordinary German soldier, marries Katharina Spinell, a woman he has never met, in a marriage of convenience that promises 'honeymoon' leave for him and a pension for her should he die in the war. With ten days' leave secured, Peter visits his new wife in Berlin and both are surprised by the passion that develops between them.

When Peter returns to the horror of the front, it is only the dream of Katharina that sustains him as he approaches Stalingrad. Back in Berlin, Katharina, goaded on by her desperate and delusional parents, ruthlessly works her way into Nazi high society, wedding herself, her young husband, and her unborn child to the regime. But when the tide of war turns and Berlin falls, Peter and Katharina find their simple dream of family cast in tragic light and increasingly hard to hold on to."
Women of Valor by Joanne D. Gilbert @Silver's Reviews
I love reading books that explain history to me, particularly during war time. WWII and Vietnam are some of the wars I continually return to reading about. This one is about a resistance movement in Poland during WWII. I could not resist this one this week.

"Jewish and non- Jewish women who risked everything to defy the Nazis. In this highly readable and educational collection of true stories, educator, public-speaker and author Joanne D. Gilbert celebrates the heroines of World War II who not only fought the horrors of the Holocaust, but survived well into their 80s and 90s living lives of commitment to the human spirit and human rights."
What books caught your eye this week?